Site Management
Intro
To get started with our service, you need to synchronize your site. How to do this, see below. 
Video instruction:
Let me show you how to get started by adding & synchronize your site:
Text instruction: 
Go to control panel at myprestareviews.com and click "My Sites" button.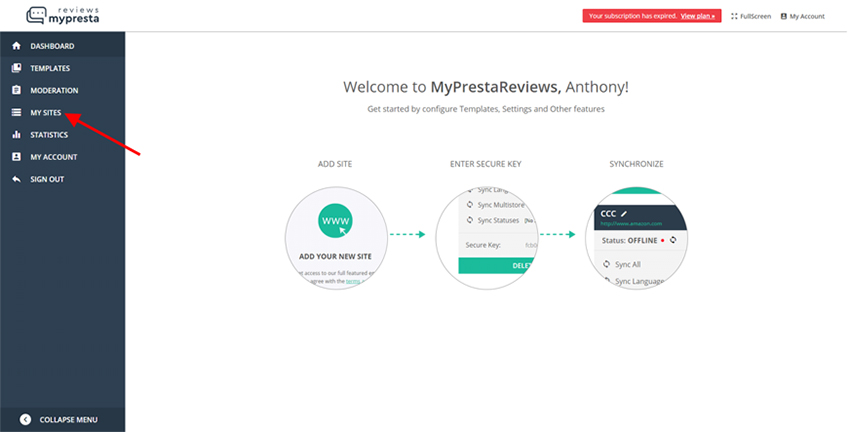 Click "Add New Site" and type site name & URL (with http://).  After copy generated Secure key to clipboard: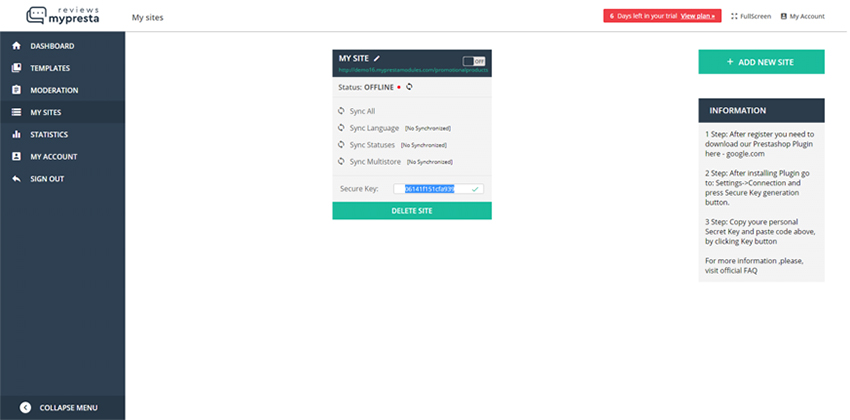 Go to: your control panel -> Modules and Services and find "HelpDesc module. Click "Configure":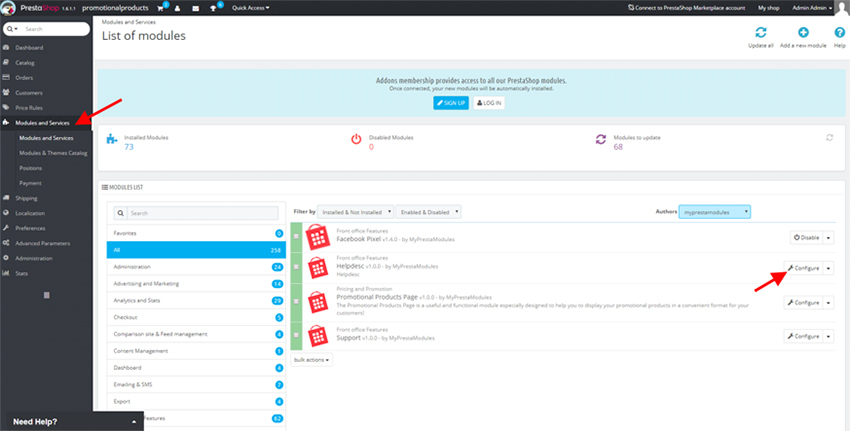 Paste Secure key from clipboard and save changes: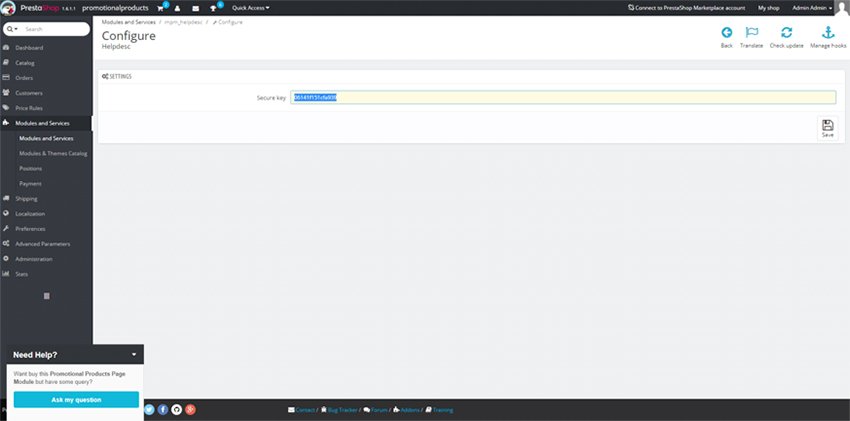 Back to "My Sites" section at MyPrestaReviews. Sync All data, refresh site status and enable your site: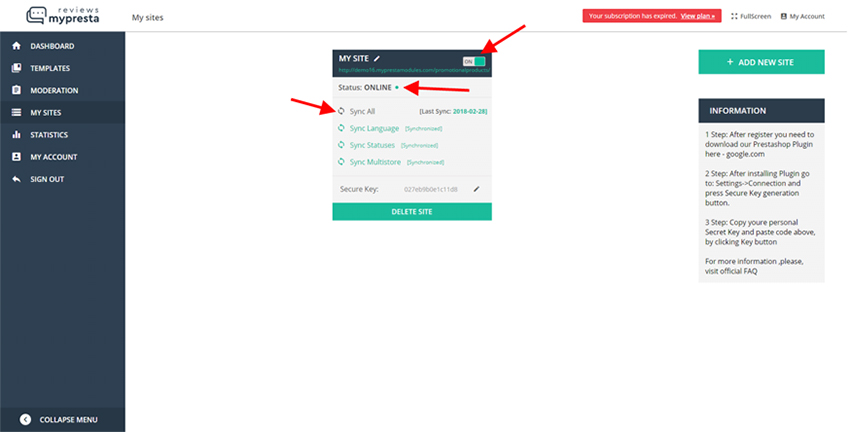 Cool! Now you can edit your email templates, moderate reviews & set reminders.