Installing Module
Intro
MyPrestaReviews is a modular web-based service for your PrestaShop store, created to be extended easily by installing a module. A module is a package that can be installed & uninstalled. A package consists of a ZIP file in the *.zip file format. This topic shows you how to get started in MyPrestaReviews service, where you can get the module and how to easily install it.
Below you can see video instruction & text instruction by following steps:
Video instruction:
Let me show you how to get started and install our module:
Text instruction: 
Go to main page at myprestareviews.com and click "Sign In" button.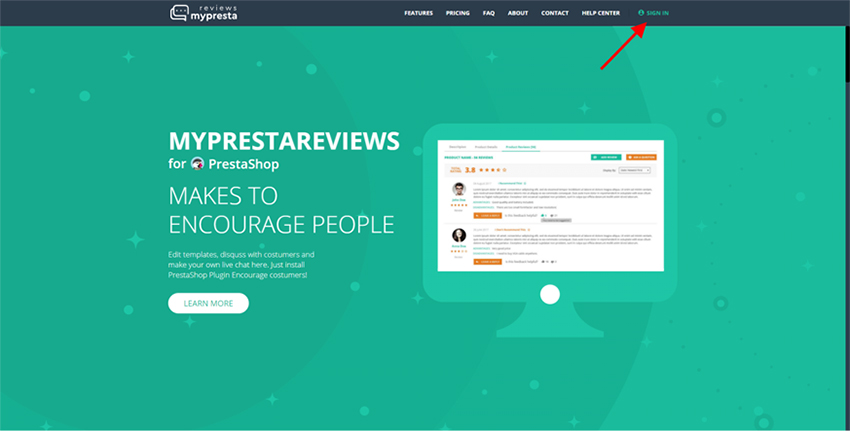 Go to "Sign Up" and enter registration data (your name, e-mail & password).
After clicking "Get Started" button you will be redirected to control panel.
Note: by clicking "Get Started" button you automatically agree "Term&Use"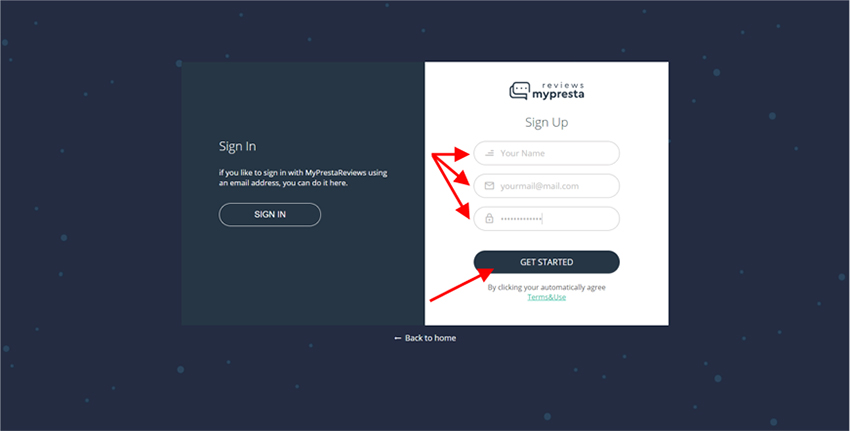 Click  "My Account" in left menu and than go to "Download Module" tab: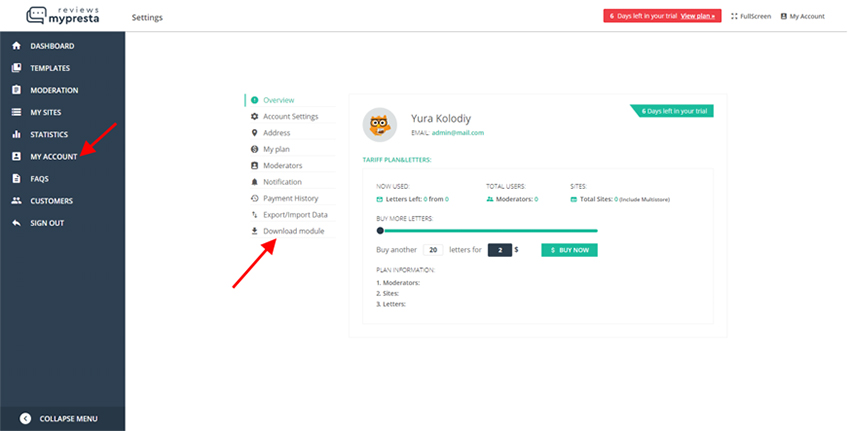 Click to "Download Now" button and save the file to any location.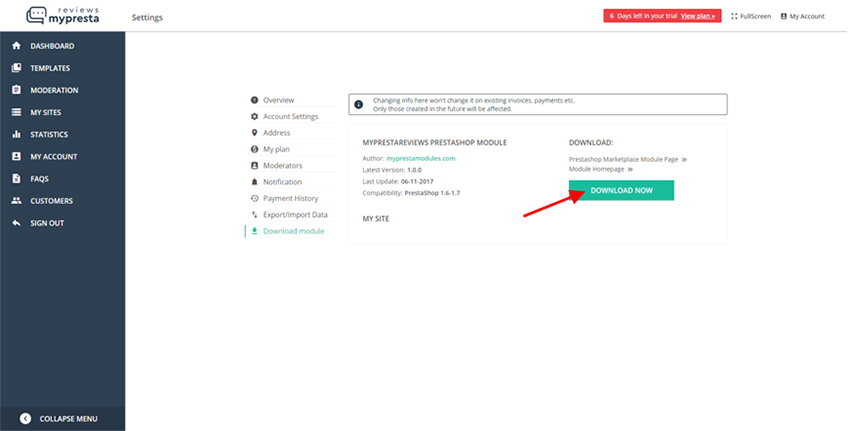 Login to your site control panel and go to "Modules and Services" located in left sidebar. 
Click to "Add a new module" button in the right top of the panel and choose module.
Click "Upload this module" and than you may see: "The module was successfully downloaded" note.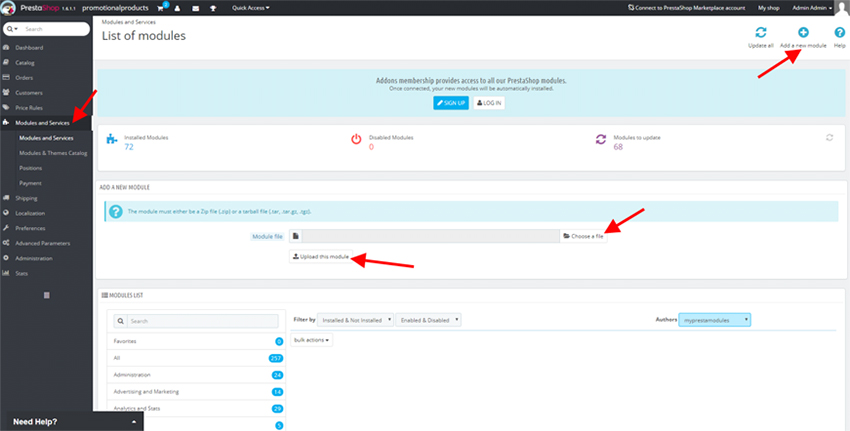 Find "HelpDesk" module in your modules list and click "Install" button and  "Proceed with the installation"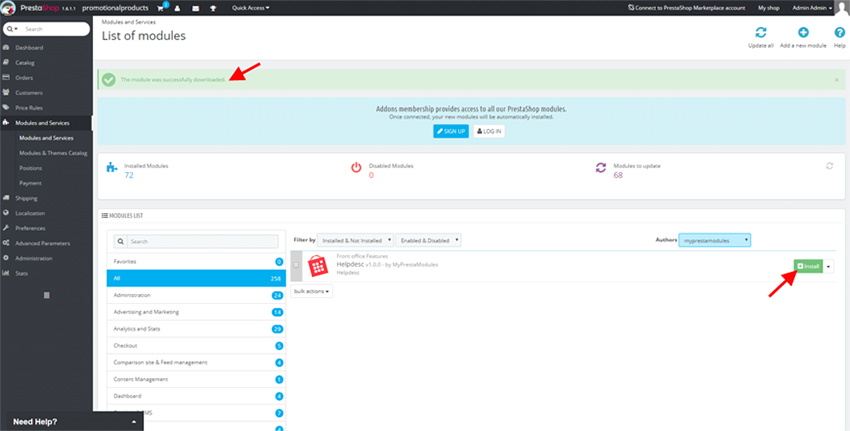 Now you have successfully installed MyPrestaReviews module!