Customizing Design
Intro
You can customize the design of the display of feedback and questions, the letters to your taste-change the colors, fonts, enable and disable individual functions. look-it's easy!
Instructions:
Login to control panel clicks on "Templates" button on the left sidebar. Then, choose a template, which you need to configure: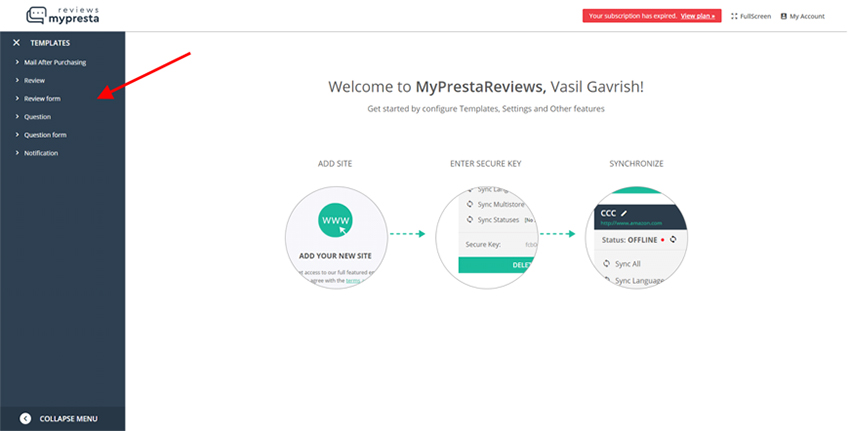 Рave already chose? Let's look at what you can change and how: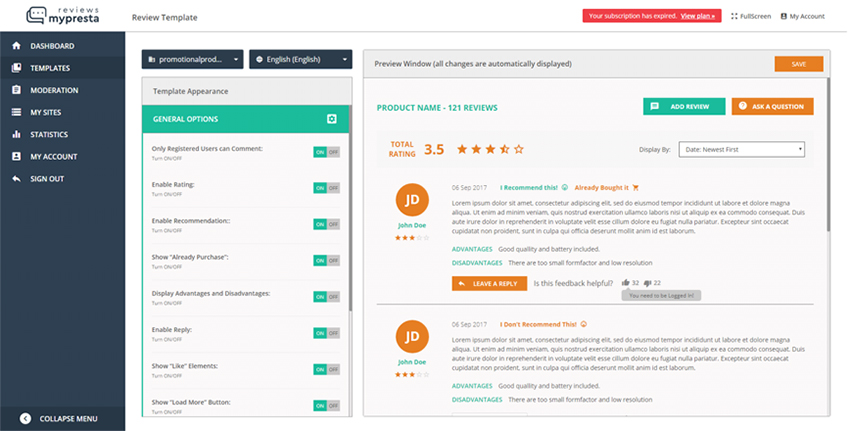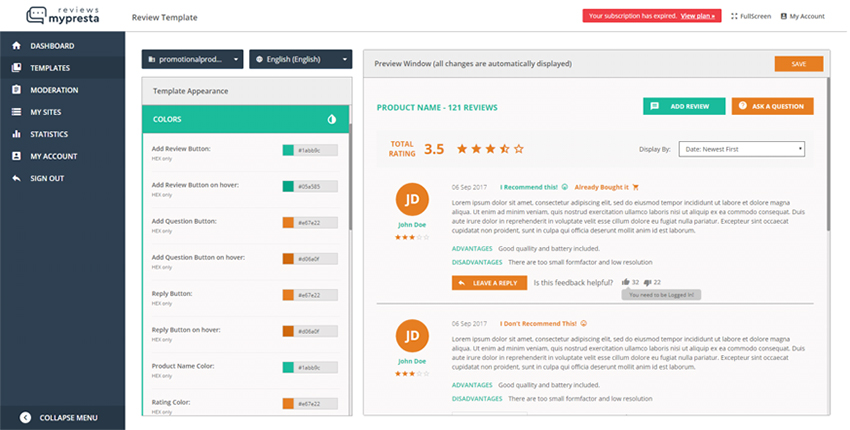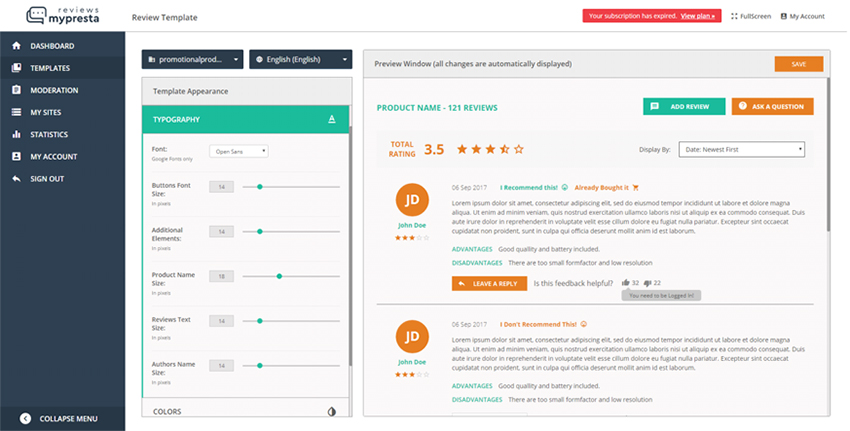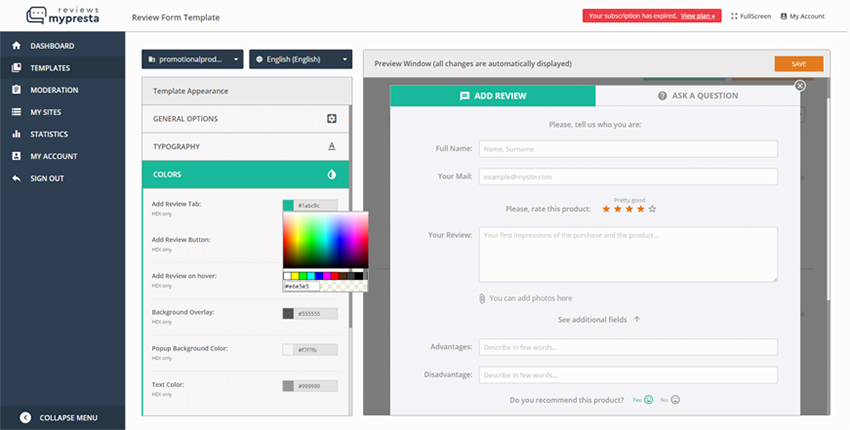 So you can customize the look of all templates-letters after the purchase, form, reminder, questions & answers.
Video presentation: