Moderate Questions
Intro
Let the customers dip the question about the product and respond to them. You can also post a correspondence with the buyer as a review if you consider it necessary.
Instruction:
Login to control panel at MyPrestaReviews and go to "Moderation"->"Questions" section: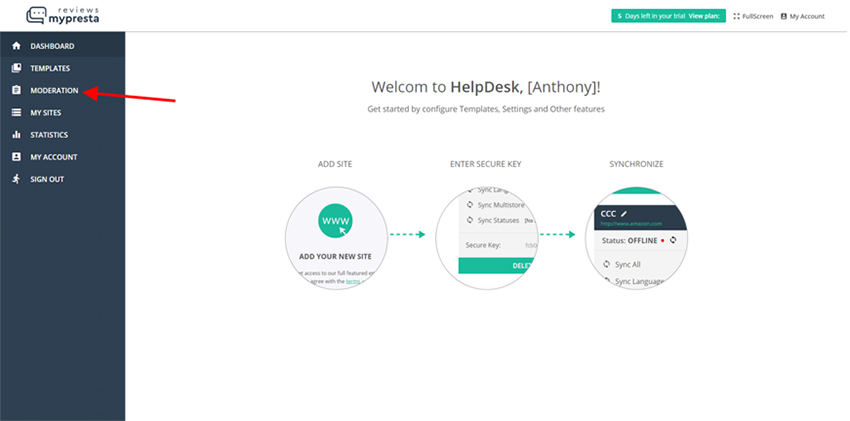 Choose your web-site and open question: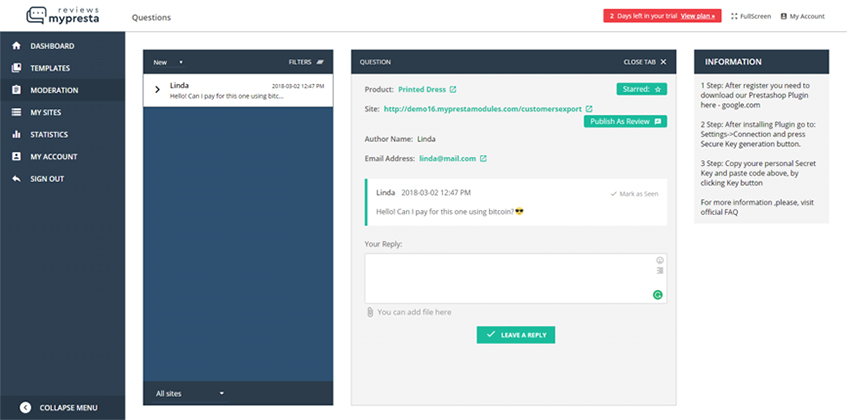 You can "save" this question by clicking "Starred" button, publish question as review-by click "Publish as review" button leave a reply & attach file(s). After your answer or moderator's reply, the user will receive email message about the response to their hits.